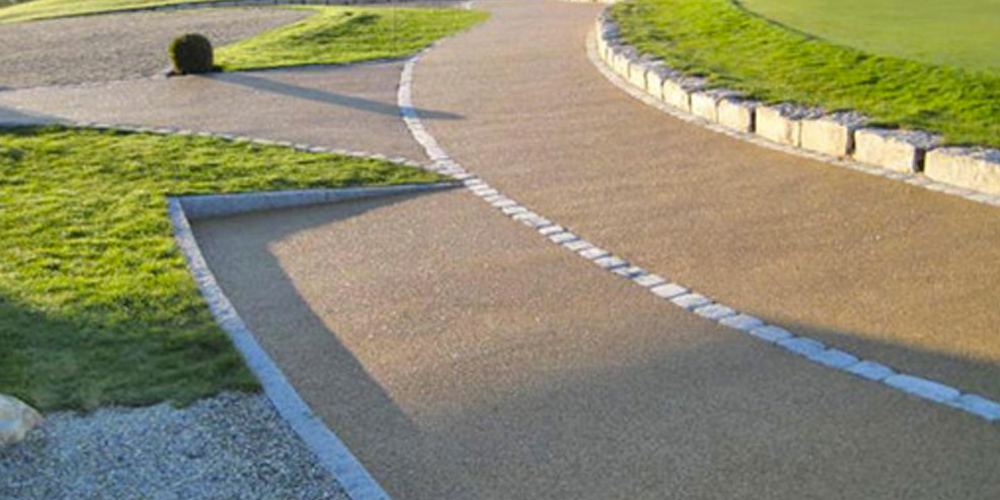 Description
Squares, paths and road construction are one of our core business areas – and, of course, one of the most advanced system groups. Over the years, upon performing countless orders, we gained experience and data, which today allows us to have an ideal coating solution for every surface.
Whether you want to create a walkway that is occasionally driven, or a heavy load area with truck traffic is irrelevant. We will provide you with the most suitable process, which meets all requirements.
The PWS Systems
The basis of our systems is always a layer construction adapted to the desired properties, which according to specifications in its thickness and the materials used is adapted to the project.
Thanks to the unique TerraSystem structure, you get such high-strength surfaces, which require a smaller number of layers (generally two are sufficient) as well as a lower overall layer thickness than, for example, asphalt, and nevertheless are characterized by high mechanical strength.
Environment
Due to the open-pored structure of the cured coating with up to 40% hollow part, the surfaces that are built up are not sealed and the surface water can flow away practically through the coating. Water flow rates of about one liter per square meter per second prevent water retention and often save the installation of a cost-intensive sewer system. Since our system is rated with water hazard class 0, the implementation in water protection areas is not a problem. Furthermore, our building materials (assuming an appropriate substructure) have excellent frost and freeze-thaw resistance, which has already been scientifically confirmed for some systems.
Application
Permeable to water, permanently elastic, form stable, noise-absorbing, environmentally friendly, durable, easy to clean, low maintenance, easy to repair, fast hardening – these very characteristics of our systems mentioned are pointing to the wide range of applications. All types of squares, paths and roads can be optimally designed and equipped with ideal features. Naturally, individual colour and/or effect design is also possible by a wide variety of filling materials (gravel, glass, granite, etc.).